The Lateral View

The single most important radiographic examination of the acutely injured cervical spine is the horizontal-beam lateral radiograph that is obtained before patient is moved. This film should be obtained and examed before any other films are taken. All 7 cervical vertebrae and C7-T1 junction must be visualized because the cervicothoracic junction is a common place for traumatic injury.
Visualization of C7-T1 may be limited by the amount of soft tissue in the shoulder region and can be enhanced by:
1. traction on arms if no arm injury is present, or,
2. swimmer's view (taken with one arm extended over the head).
Repeat lateral views with the cervical collar removed may also help in clarifying subtle abnormalities.
The lateral view is obtained as follows: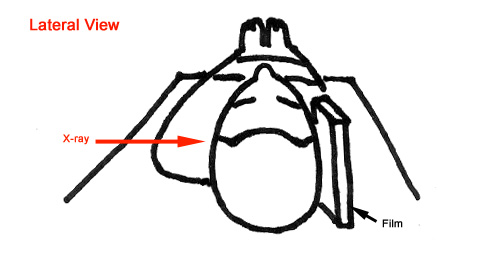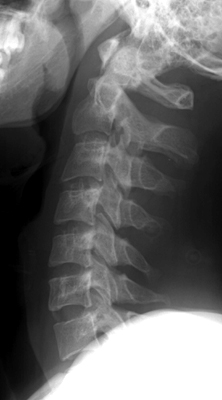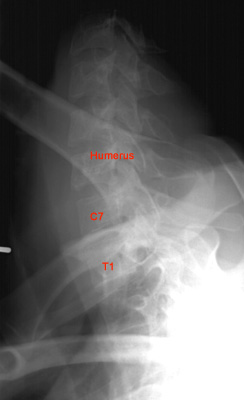 © Copyright Rector and Visitors of the University of Virginia 2021