Hepatic Infections

Fungal Abscess
Pathogenesis:
Lesions are usually small and multiple. Spleen is also frequently involved.

Common in immunosuppressed patients.

Mostly caused by Candida. Next in line would be pneumocystic carinae, CMV, mycobacteria.

Also watch out for Kaposiās sarcoma and lymphoma.
Radiographic findings:
CT: multiple, small, hypodense lesions.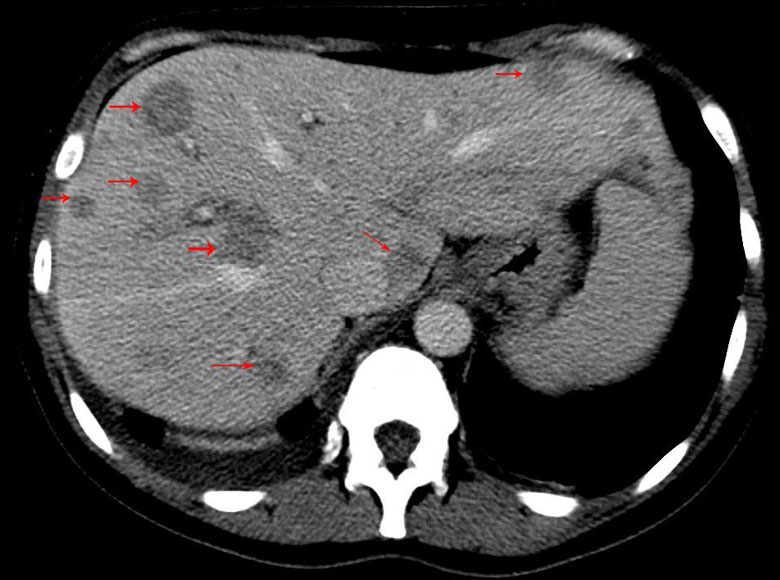 Fungal Abscesses (CT) - Abdominal CT of patient shows numerous abscesses (red arrows) later confirmed to be fungal.

Fungal Abscess (US) - Ultrasound of liver showing hypoechoic region of fungal abscess.

© Copyright Rector and Visitors of the University of Virginia 2021