Splenic Cysts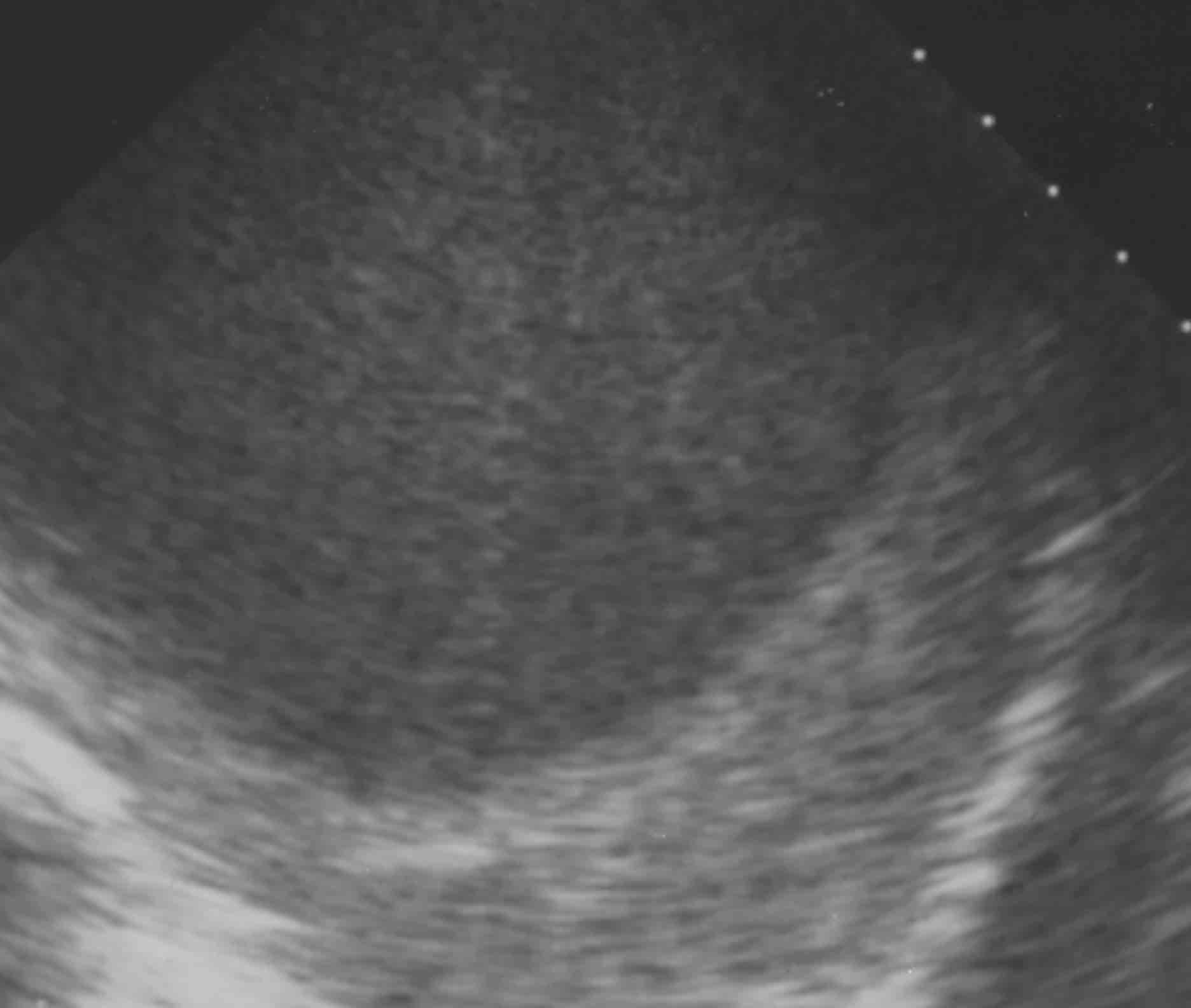 Pictured above is the appearance of an epidermoid cyst on ultrasound imaging.
The differential diagnosis of large splenic cysts should include posttraumatic cysts (most common), epidermoid cyst, abscess, pancreatic pseudocyst, ecchinococcal cyst, lymphoma, infarction or cystic lymphangioma (less common). Splenic cyst shown below as imaged on U/S.
Shown below is an example of a calcified splenic cyst shown first on plain radiograph (left) with a coronal CT reconstruction (right). Note the clear demarcation of the calcified cyst capsule.
© Copyright Rector and Visitors of the University of Virginia 2021